♪♫♯♪♫
Want to improve your Dutch? Sing along!
Join us Tuesday 27th May in community living room Meet&Greet, Raamstraat 17 in Leiden (side street of the Haarlemmerweg). We will start at 20.00 o'clock with coffee and tea. Drinks are €1,- . Entrance is free: during the evening we will collect money for the musicians.
Singalong Leiden offers a 'gezellige avond' for non-native speakers of Dutch. While singing you will improve your Dutch vocabulary and pronunciation! Come and bring your (Dutch) partner and/or friends! We will sing songs from a.o. Guus Meeuwis, Ramses Shaffy and André Hazes, accompanied by a guitarist and a pianist.  Take a look at the setlist.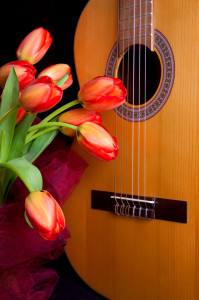 Singalong Leiden is an initiative of language and speech trainer Marieke Goedegebure, owner of NT2Spraak.